The website Sustainable Public Meal Toolkit by the StratKIT and the StratKIT+ projects is provided by:
PROJECT LEAD
University of Helsinki, Ruralia Institute
Kampusranta 9, 60320 SEINÄJOKI, Finland
Website: http://www.helsinki.fi/en/ruralia-institute
E-Mail: leena.viitaharju@helsinki.fi
Contact: Leena Viitaharju
PROJECT PARTNERS
Stockholm Environment Institute Tallinn Centre
Erika 14, 10416 Tallinn; Estonia
Website: https://www.sei.org/centres/tallinn/
E-Mail: evelin.piirsalu@sei.org
Contact: Evelin Piirsalu

University of Gothenburg
Läroverksgatan 5, S-41120, Gothenburg, Sweden
Website: https://www.gu.se/kostvetenskap-idrottsvetenskap
E-Mail: anna.post@ped.gu.se
Contact: Anna Post

agrathaer GmbH
Eberswalder Strasse 84, 15374 Müncheberg; Germany
Website: http://agrathaer.de
E-Mail: henrike.perner@agrathaer.de
Contact: Henrike Perner

Institute for Food Studies and Agroindustrial Development (IFAU)
Agiltevej 15, 2970 Hørsholm, Denmark
Website: http://www.ifau.dk/
E-Mail: karen@ifau.dk
Contact: Karen Hamann

Medical University of Silesia
Poniatowskiego 15, 40-055, Katowice, Poland
Website: www.sum.edu.pl
E-Mail: ihajok@sum.edu.pl
Contact: Ilona Hajok

Municipality of Rybnik
Bolesława Chrobrego 2, 44 -200 Rybnik; Poland
Website: http://www.rybnik.eu/
E-Mail: gospodarka@um.rybnik.pl
Contact: Monika Kubisz

Municipality of Södertälje
Södertälje kommun, 151 89, Södertälje, Sweden
Website: www.sodertalje.se
E-Mail: maria.micha@sodertalje.se
Contact: Maria Micha

Riga City Council
Rātslaukums 1, LV-1539, Riga, Latvia
Website: https://www.riga.lv
E-Mail: ingrida.millere@riga.lv
Contact: Ingrīda Millere

Warsaw Municipality
pl. Bankowy 3/5, 00-950, Warsaw, Poland
Website: https://um.warszawa.pl
E-Mail: ebuczkowska@um.warszawa.pl
Contact: Ewa Buczkowska

Lazdijai district municipality administration
Vilniaus 1, 67106, Lazdijai, Lithuania
Website: www.lazdijai.lt
E-Mail: andre.zeneviciene@lazdijai.lt
Contact: Andrė Zenevičienė

Development Centre of Võru County
Jüri 12, 65605, Võru, Estonia
Website: www.vorumaa.ee
E-Mail: merilyn.viin@vorumaa.ee
Contact: Merilyn Viin

Central Denmark EU-Office
Avenue de Tervueren 35, B-1040 Bruxelles, Belgium
Website: http://centraldenmark.eu/
E-Mail: swm@centraldenmark.eu
Contact: Signe Waltoft Madsen

Baltic Restaurants Estonia
Peterburi tee 2f, 11415 Tallinn, Estonia
Website: http://www.balticrest.com/eesti/ee/
E-Mail: Tiiu.Endrikson@balticrest.com
Contact: Tiiu Endrikson
Partners involved in StratKIT 2019-2021 project
Municipality of Aarhus
Rådhuspladsen 2 8000 Aarhus C, Denmark
Website: https://www.aarhus.dk/da/omkommunen/English.aspx
E-Mail: bkmo@aarhus.dk
Contact: Bente K. Møller

Tallinn City Government
Tallinn, Estonia
Website: https://www.tallinn.ee/en/essential-contacts-tallinn-city
E-Mail: lvpost@tallinnlv.ee

Finnish Professional Catering Association
Kirkkonummi, Finland
Website: http://www.amko.fi/
E-Mail: paivi.jamsen@amko.fi
Contact: Päivi Jämsén

The Herzen State Pedagogical University of Russia
191186 St.Petersburg, Russia
Website: http://www.herzen.spb.ru/
E-Mail: filippovaea@herzen.spb.ru
Contact: Ekaterina Filippova

Council of municipalities of Sankt Petersburg
Металлистов, 195221 St. Petersburg, Russia
Website: http://www.sovetmo-spb.ru/
E-Mail: juliaslav@mail.ru
Contact: Julia Slav

Warsaw University of Life Sciences
Ul.Nowoursynowska 166, 02-787 Warszawa, Poland
Website: http://www.sggw.pl/
E-Mail: renata_kazimierczak@sggw.edu.pl
Contact: Renata Kazimierczak
Copyright
The texts, photos, graphics and the software used are protected by copyright:
Copyright © agrathaer. ALL RIGHTS RESERVED. Placing data media on private or foreign websites, provision for public access or any other form of duplication, editing, distribution or public communication of the materials or information available on this platform are permitted only within the narrow limits of copyright law.
Liability
Insofar as our offer also contains links to external websites of third parties over whose content we have no influence, which we nevertheless make available for use as "third-party content", we cannot assume any liability for this third-party content due to the lack of influence. The respective provider or operator of the pages is always responsible for the content of the linked pages. The linked pages were checked for possible legal violations at the time of linking. Illegal contents were not recognizable at the time of linking. However, a permanent control of the contents of the linked pages is not possible without concrete evidence of a violation of the law. If we become aware of any infringements, we will remove such links immediately.
Translation
Each partner is responsible for the translated version of the website content in the national language.
Webdesign
Web: https://ctrl.alt.coop
Telefon: +49 30 814 584 27 - 0
E-Mail: kontakt@ctrl.alt.coop
Web design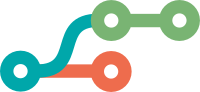 control.alt.coop eG

Web: https://ctrl.alt.coop
Telefon: +49 30 814 584 27 - 0
E-Mail: kontakt@ctrl.alt.coop